Are you in pursuit of the perfect smile? Yearning for a solution that combines affordability and top-notch quality? Look no further, for we're about to dive into the world of "Teeth Cover price in Pakistan" Get ready to uncover the secrets to a captivating smile that won't break the bank!
When it comes to enhancing your dental aesthetics, several key aspects come into play. The cost factor, quality of materials, and the expertise of dental clinics are all pivotal elements to consider.
In this article, we'll take you on a journey through Pakistan's dental landscape, exploring everything from teeth cover prices to the finest dental clinics. Let's embark on this enlightening quest together.
Dental Clinics: Your Gateway to a Dazzling Smile:
First things first, your journey to an enchanting smile begins with choosing the right dental clinic. In a country teeming with options, finding a top-notch dental clinic is crucial. This is where your path to the perfect smile truly begins.
Teeth Filling Price in Pakistan: Affordable and Accessible:
Teeth filling is a common dental procedure that many individuals require at some point in their lives. The good news is that Pakistan offers a range of options when it comes to teeth filling price in Pakistan, and the prices are remarkably affordable. The cost varies depending on the type of filling material used and the clinic you choose. We'll delve deeper into this topic to give you a clear picture of what to expect.
Teeth Whitening Karachi: Brighten Your Smile in the City of Lights: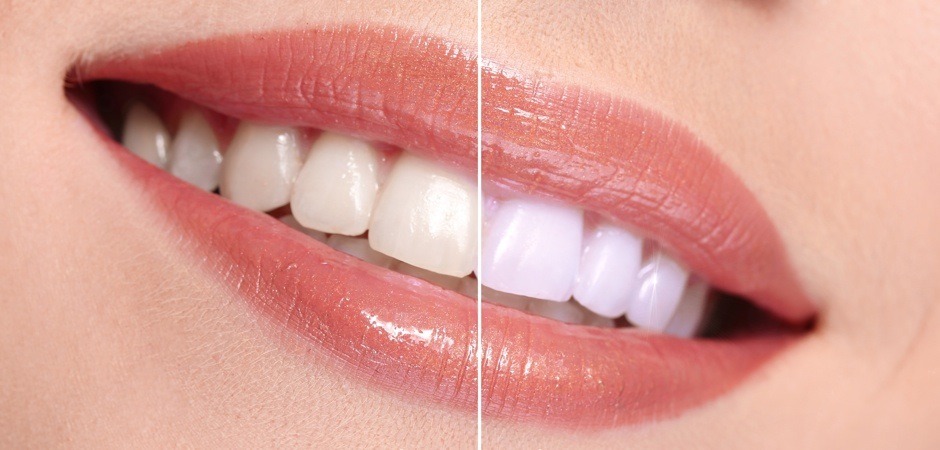 In the bustling metropolis of Karachi, you'll find an array of options for teeth whitening Karachi that can help illuminate your smile in the City of Lights.
Karachi's vibrant atmosphere deserves a smile to match, and we're here to guide you through the diverse teeth whitening services available in this dynamic city.
Teeth Whitening Strips Price in Pakistan: A Convenient Alternative:
In the quest for a brighter and more dazzling smile, you might be pleased to know that teeth whitening strips in Pakistan have emerged as an affordable and convenient option.
These strips have gained popularity for their simplicity and effectiveness, making teeth whitening more accessible than ever. Let's delve into the world of teeth whitening strips and explore their availability and pricing in Pakistan.
Dr. Teeth Whitening: Your Smile's Best Friend:
Who better to trust with your teeth than a professional? Dr. Teeth Whitening is a renowned name in the dental industry, and we'll explore the services they offer and their commitment to helping you achieve that dream smile.
Teeth Cover Price in Pakistan: The Key to Smile Transformation:
When considering the possibility of transforming your smile, the element that often takes center stage is the Teeth Cover Price in Pakistan. These dental veneers offer a path to a whole new level of confidence by revitalizing your smile.
Dental Filling Price in Pakistan: Preserving Dental Health:
Dental fillings are essential for maintaining good oral health. In this segment, we'll delve into the price of dental fillings in Pakistan, the materials used, and how these procedures can help you avoid more significant dental issues down the road.
Artificial Teeth in Pakistan: A Lifeline for Oral Rehabilitation:
When it comes to Artificial Teeth in Pakistan, these prosthetic wonders serve as a lifeline for individuals in need of oral rehabilitation. They offer not just functional support but a chance to regain confidence in their smiles. In this segment, we will delve into the world of artificial teeth in Pakistan, exploring the options available, their quality, and the essential role they play in restoring dental wellness.
Wellnesse Toothpaste: A Holistic Approach to Dental Care:
Wellnesse Toothpaste is making waves in the world of dental care with its holistic and natural approach. We'll explore this alternative and discuss whether it lives up to the hype.
Free Dental Hospital in Karachi: A Ray of Hope:
In the midst of discussions about prices, it's essential not to overlook the availability of free dental hospitals in Karachi. These facilities play a vital role in providing dental care to those who may not have the means to afford it.
Dental Implant Cost in Pakistan: A Long-term Investment:
Dental implants are a long-term solution to missing teeth, offering both functionality and aesthetics. We'll break down the cost of dental implant cost in Pakistan, helping you understand the investment involved in regaining a complete smile.
Your Comprehensive Buying Guide: Making Informed Choices:
Before you embark on your dental journey in Pakistan, it's crucial to be armed with the right knowledge. This buying guide will consolidate all the essential information, enabling you to make well-informed choices. From choosing the right clinic to understanding the costs and quality of various dental procedures, this guide has you covered.
Now, as we wrap up our exploration of teeth cover in Pakistan, it's essential to consider some frequently asked questions that may be on your mind.
FAQs
What is the average price of teeth cover in Pakistan?
The price of teeth cover in Pakistan can vary depending on factors like the type of material used and the clinic you choose. On average, it can range from [insert price range here], but it's essential to get a personalized quote.
Are teeth whitening strips effective, and how much do they cost in Pakistan?
Teeth whitening strips can be effective for mild discoloration. The cost varies, but on average, they range from [insert price range here]. However, results may vary from person to person.
How can I find a reputable dental clinic in Pakistan?
Finding a reputable dental clinic involves research and reading reviews. Look for clinics with experienced professionals and a track record of quality service.
What's the difference between dental fillings and dental implants in terms of cost and longevity?
Dental fillings are more cost-effective but may need replacement over time, whereas dental implants are a long-term solution, albeit at a higher initial cost.
Is it possible to get free dental care in Karachi?
Yes, there are free dental hospitals in Karachi that provide basic dental care to those in need. These facilities are often run by charitable organizations.
Conclusion:
Your quest for the perfect smile is within reach in Pakistan. From affordable teeth fillings to transformative teeth cover options, this article has provided you with a comprehensive guide to achieving your dental goals.
Remember, the key is to make informed choices that align with your budget and desired results. Your smile is your greatest asset, and it's time to make it shine.